---
The curator, Jatin Das's curiousness with the magnificent pankha started about 40 years back. His admiration for its many forms, sizes and lineage has ultimately led to a one-of-a-kind collection of over 5000 fans from across the country. Over time, the collection spilled to the rest of the world and includes a variety of hand fans from Japan, China, Indonesia, New Zealand and Egypt, among other countries.
The magnitude of locations from Odisha, West Bengal, Assam, Kerala, Rajasthan, Gujarat to Punjab provides an insight of the use of pankhas across regions, communities and cultures within the country. The heavily embellished pieces with zari fringes and intricate embroidery possibly once belonged to royalty and wealthy families. Fans made of bamboo, paper and cotton were used by the commoners during the summer months. Ceremonial fans in silver and hand painted with Radha-Krishna themes were mostly restricted to temples and ritual usage. Geographical influences can also be seen in the use of locally available raw material – shola pith hand fans from West Bengal and
white bead embroidered fans from Kutch, Gujarat.
Join the Tilfi Team as we go through some of the famed hand fans from the exhibition titled,
A collection of Hand Fans from the Indian Subcontinent & Beyond by Artist Jatin Das.
---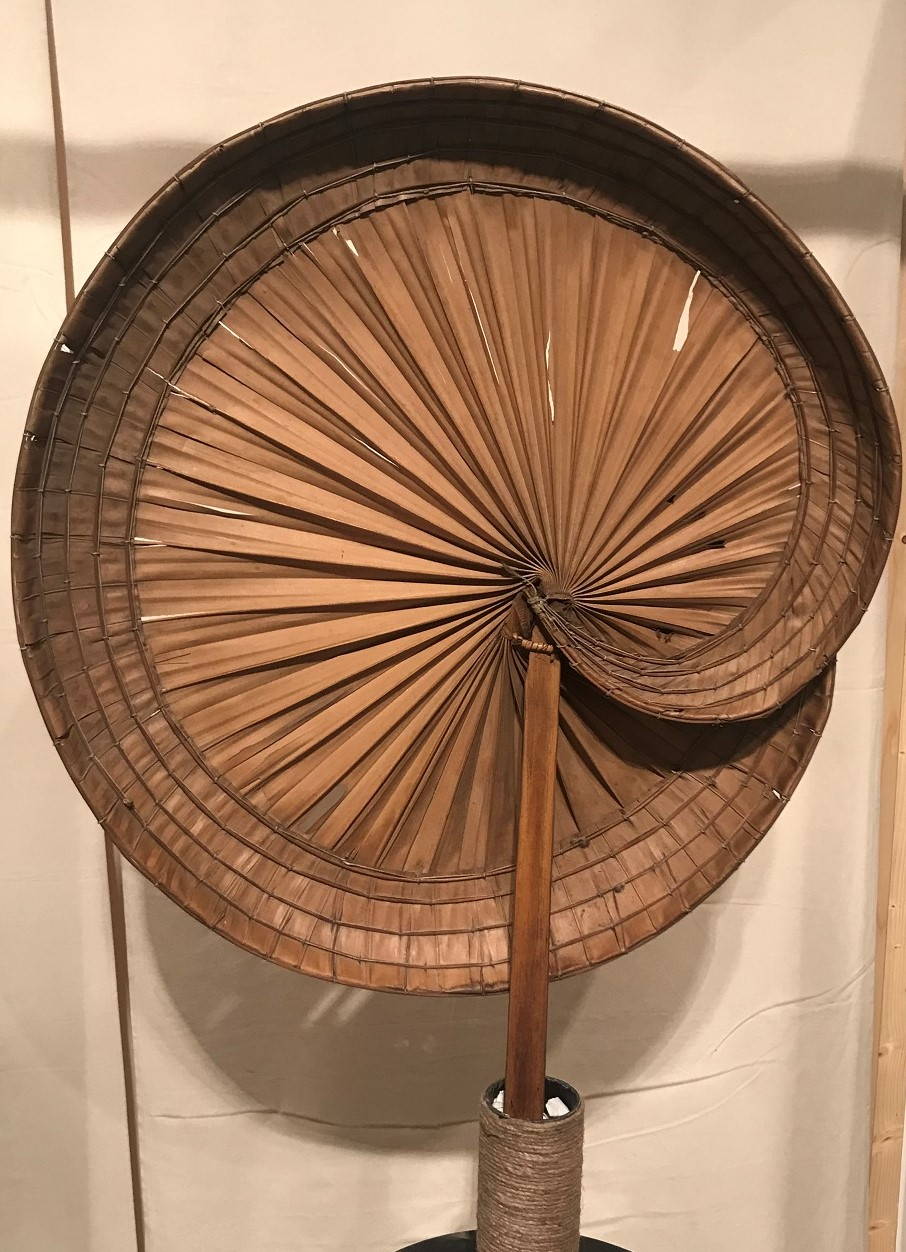 Palm fan made by Alekh Baba monks, Odisha, India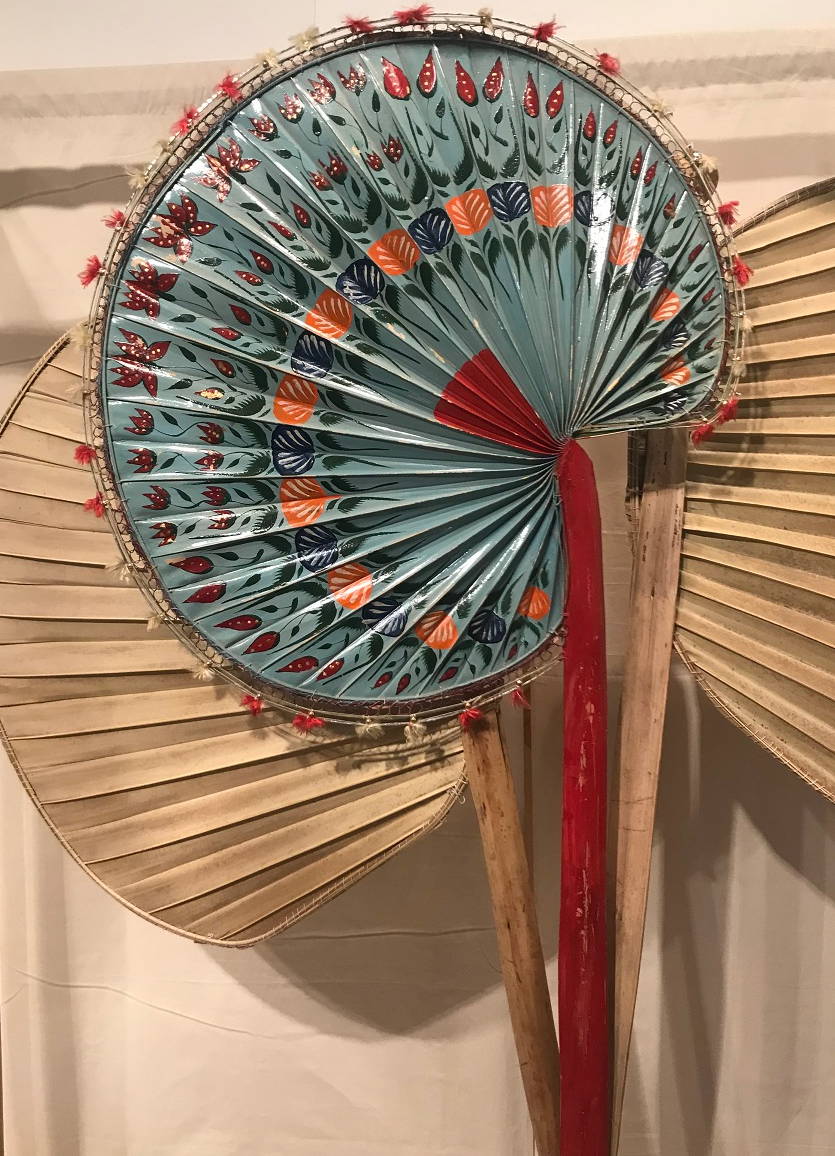 Painted palm fan, West Bengal, India
---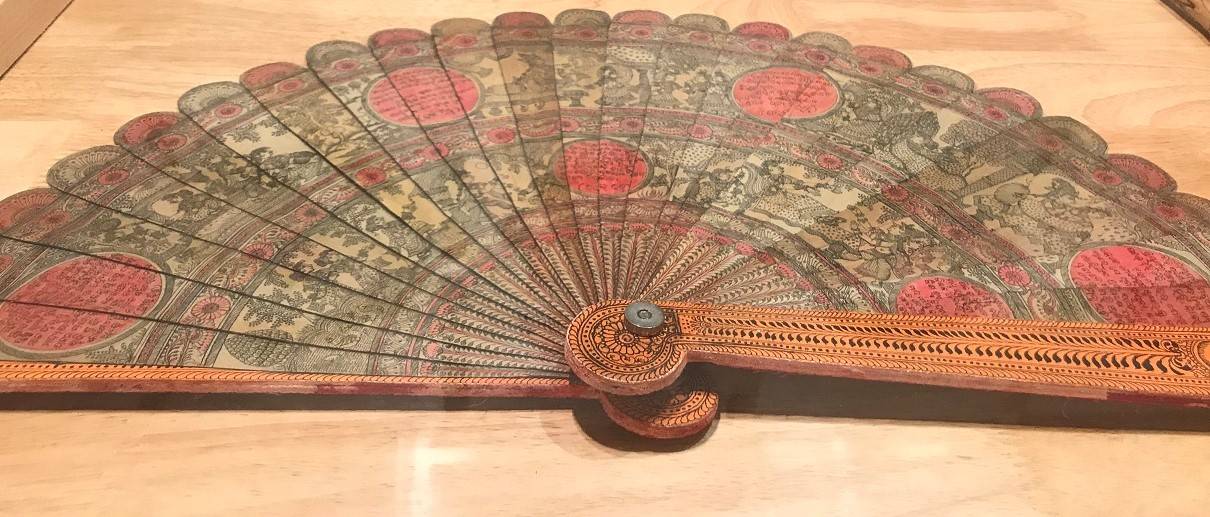 Palm leaf engraved fan, Odisha, India
---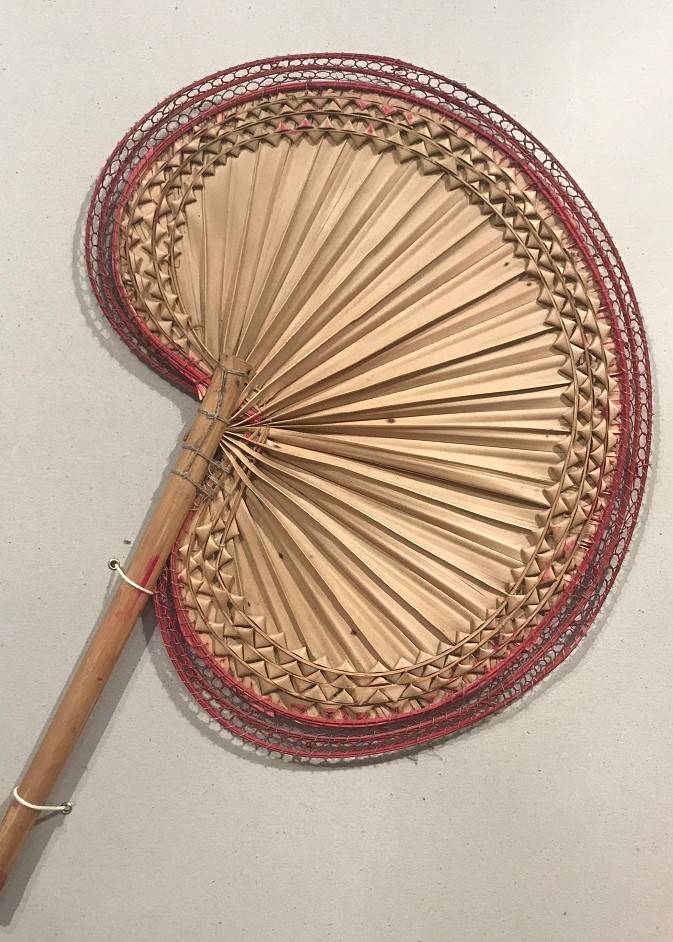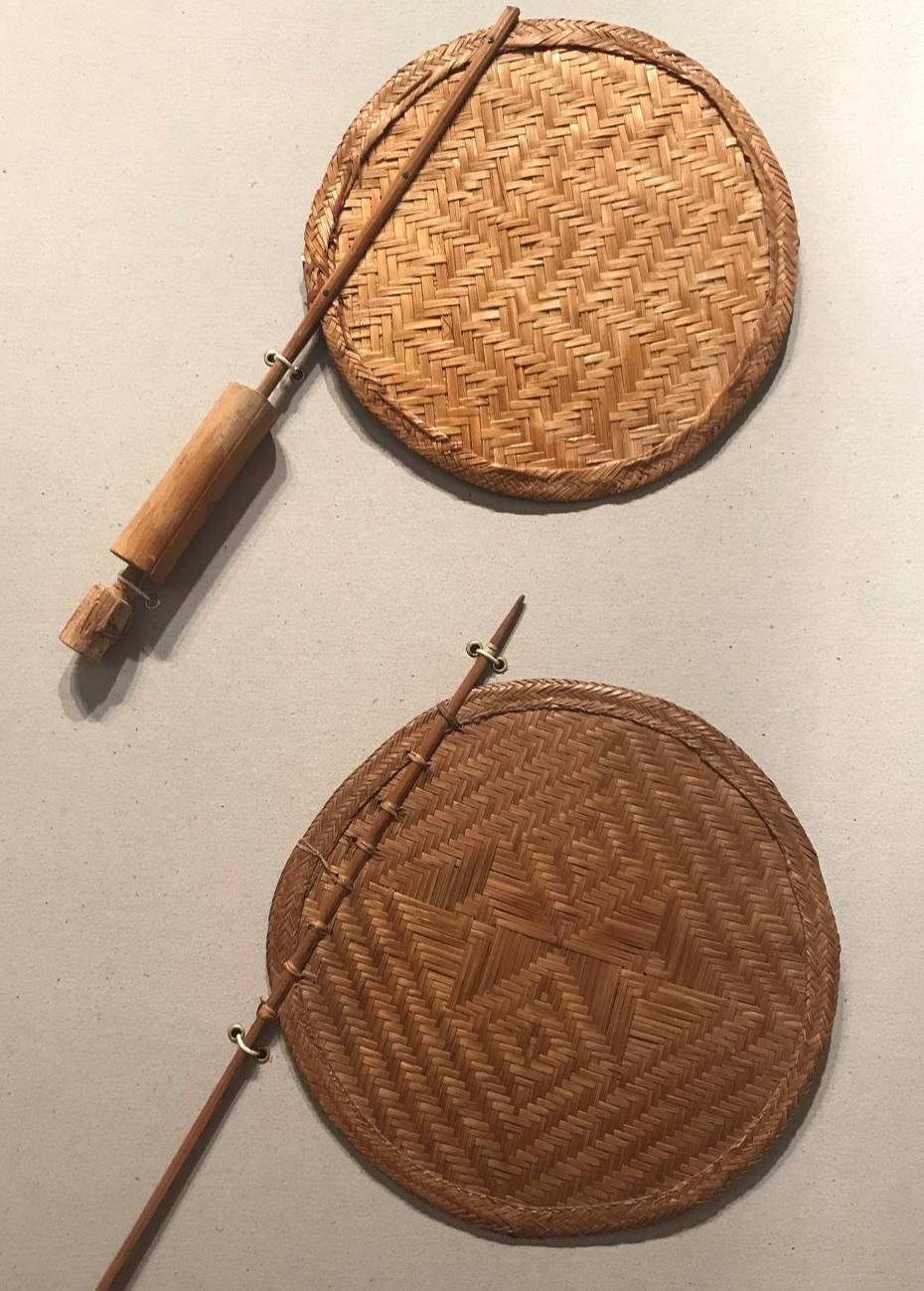 ---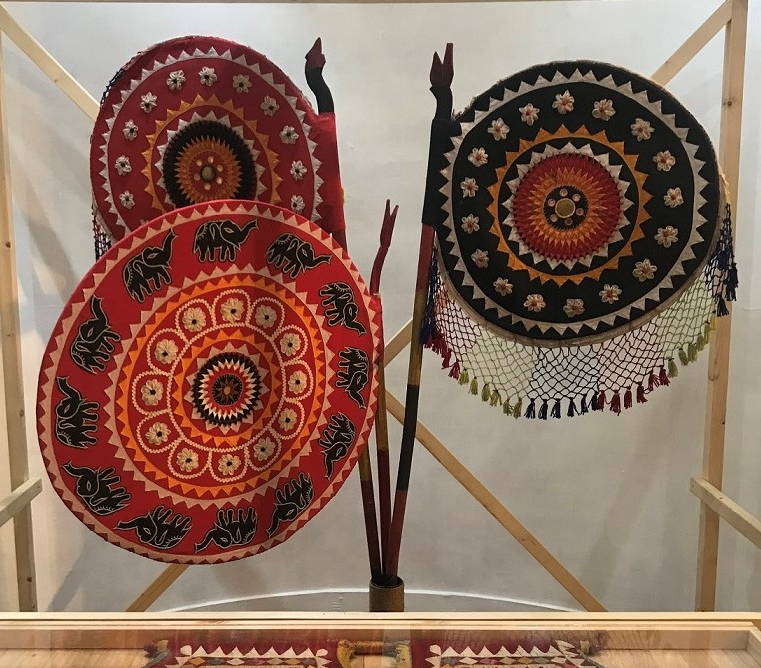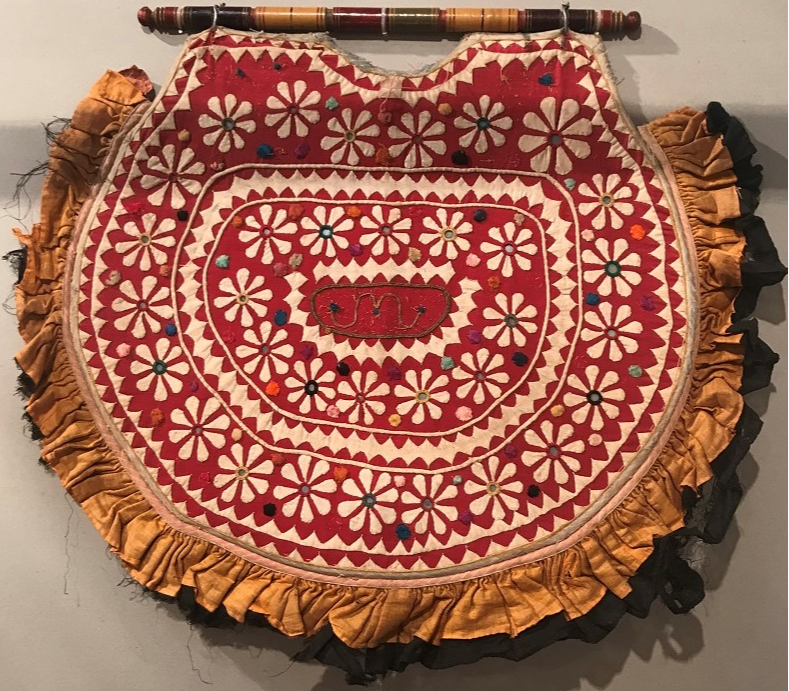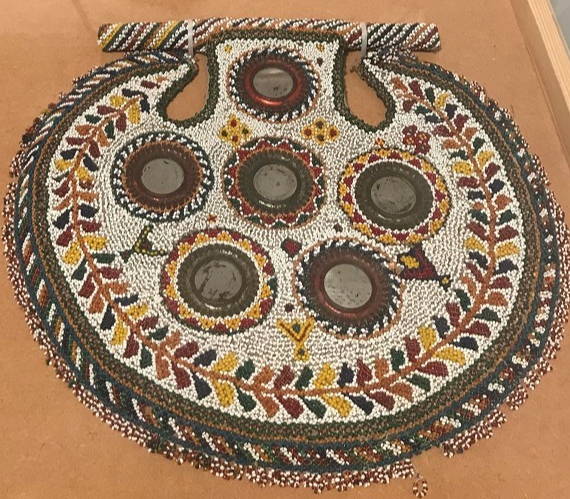 Left, Middle - Applique Phad Embroidered Fan, Rajasthan & Gujarat, India
Right - Beaded Hand Fan, Gujarat, India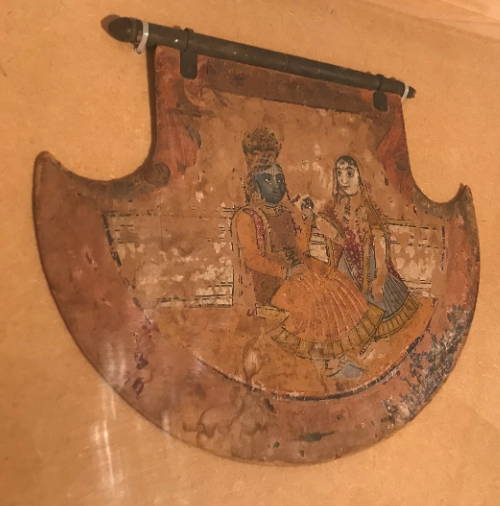 Hand-painted Fan, Rajasthan, India
---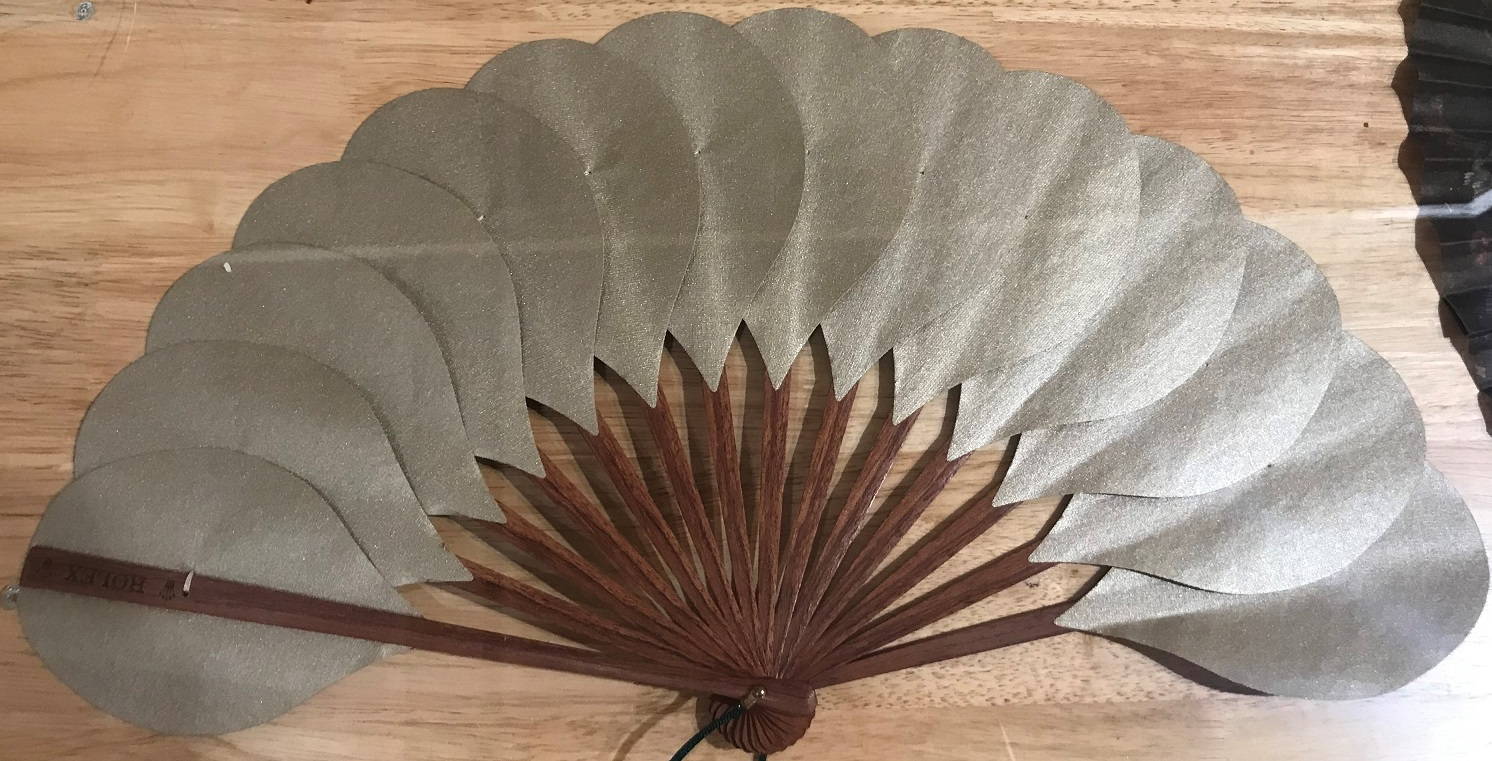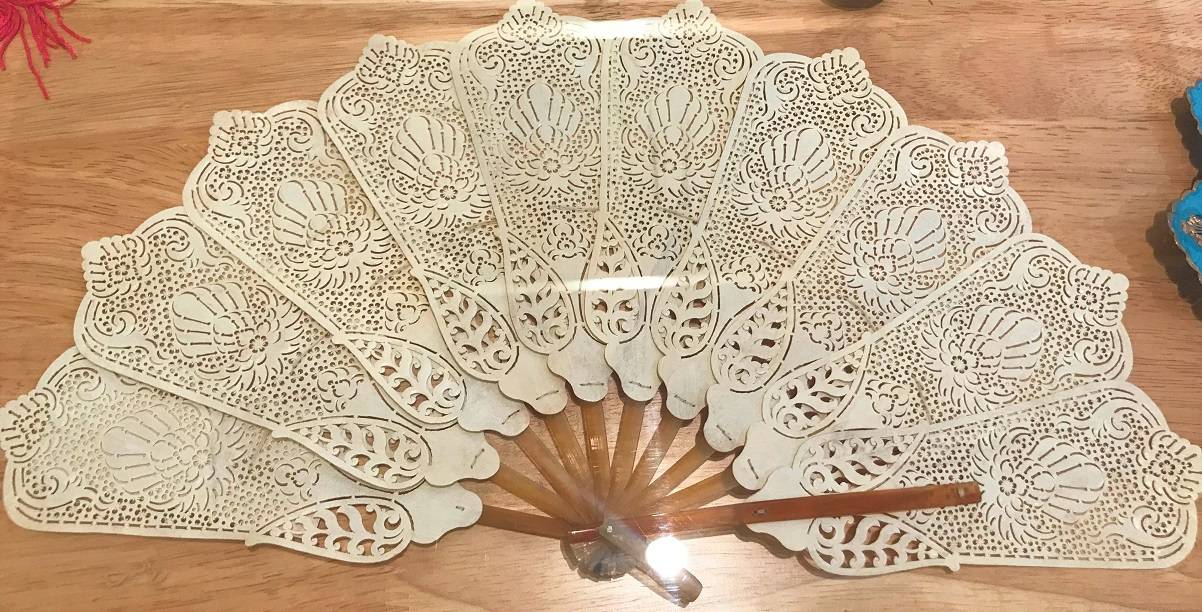 Left - Paper Folding Fan, China and Indonesia
---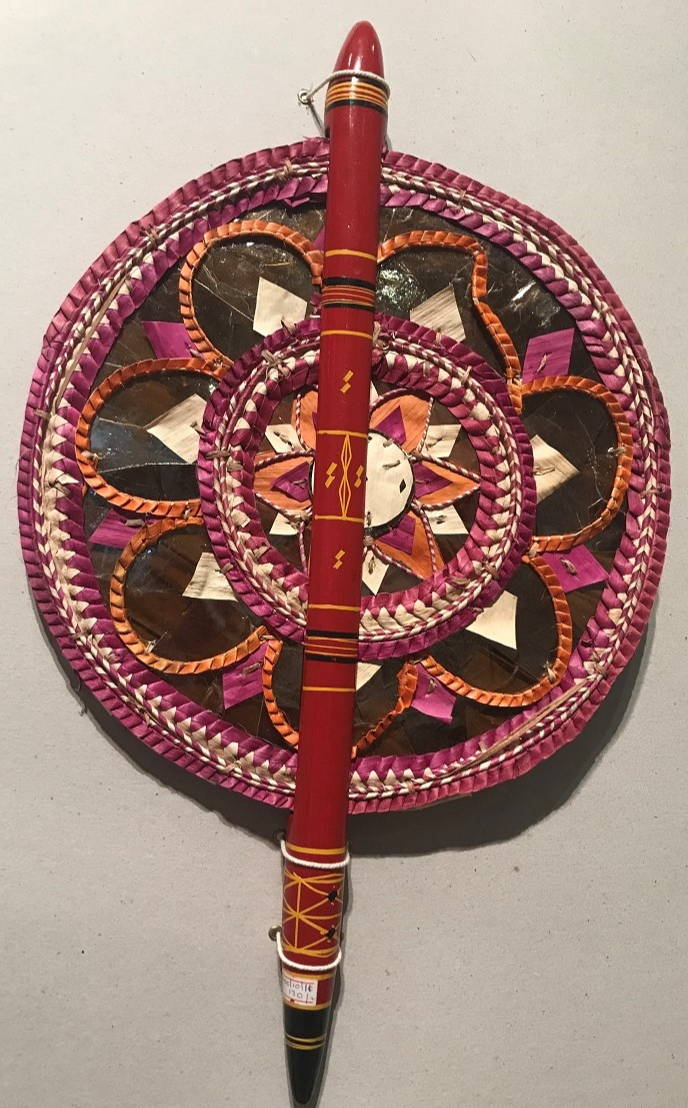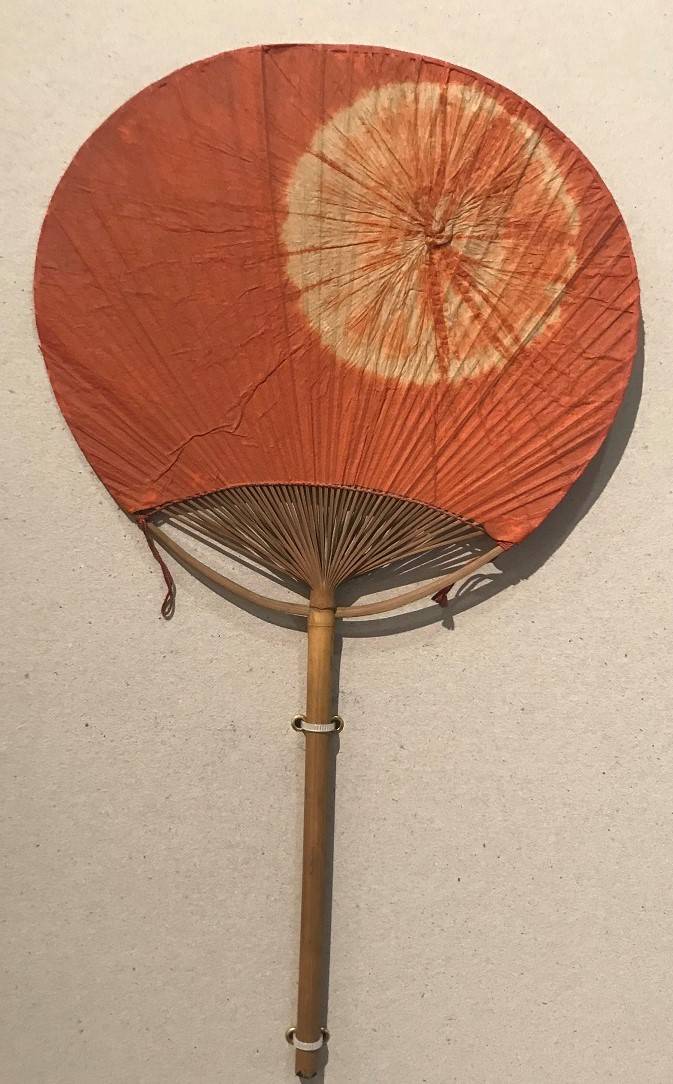 ---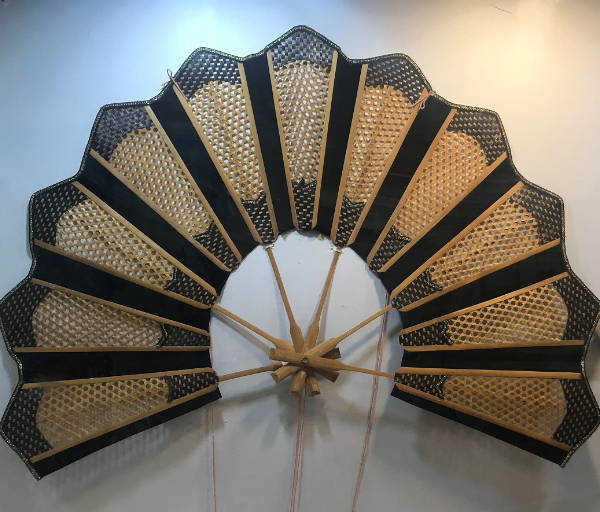 Hand fans from out of India
---
All images have been taken at IGNCA, New Delhi at the exhibition, titled Pankha: A collection of Hand Fans from the Indian Subcontinent and Beyond by Artist Jatin Das.
---
join us on our day out with Tilfi! In this section, we take you around some of the most interesting events and spaces on craft, culture, textiles and design.