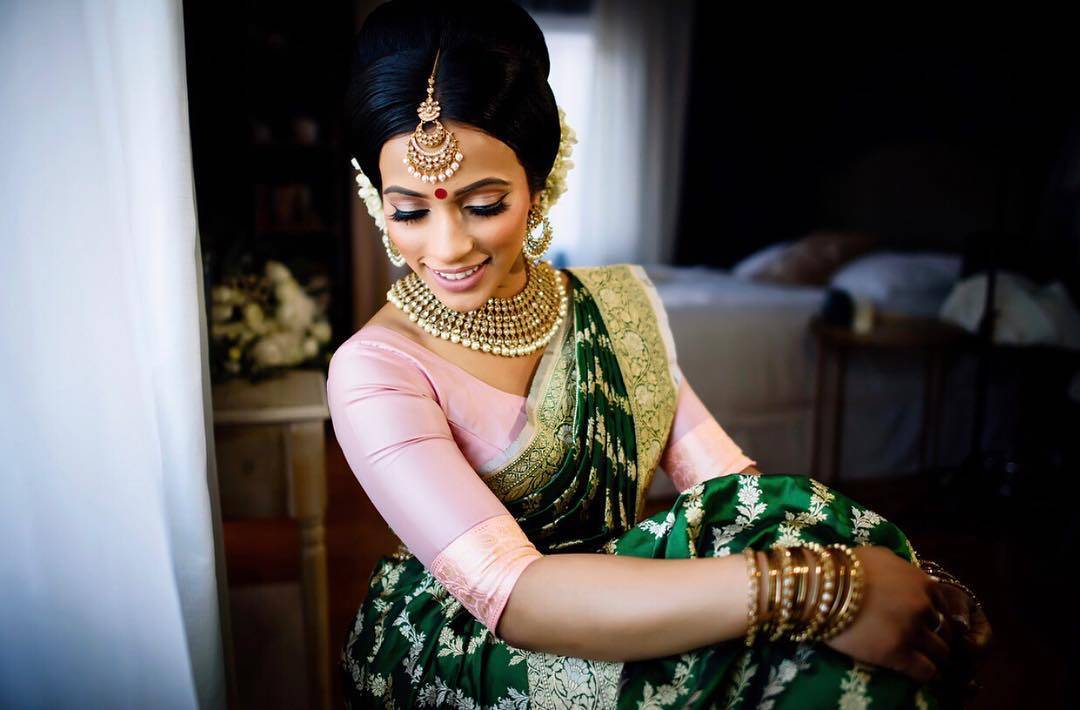 Inspired by the bride herself! 
Kasanja first reached out to us for one of our classic Banarasi sarees - the Sohini - with a special request. 
With an unusual colour combination and an international wedding in a few weeks, we hoped to make her
wedding saree
a reality. 
She wanted the saree with a Bottle Green body, set against a Blush Pink
blouse
.  All of us at Tilfi, including the weaver himself, were unsure of this
unorthodox, contrast pairing, but the bride herself was certain.  
Many sleepless nights and conversations later, Kasanja wore her version of our stunning
Sohini saree
for her special day!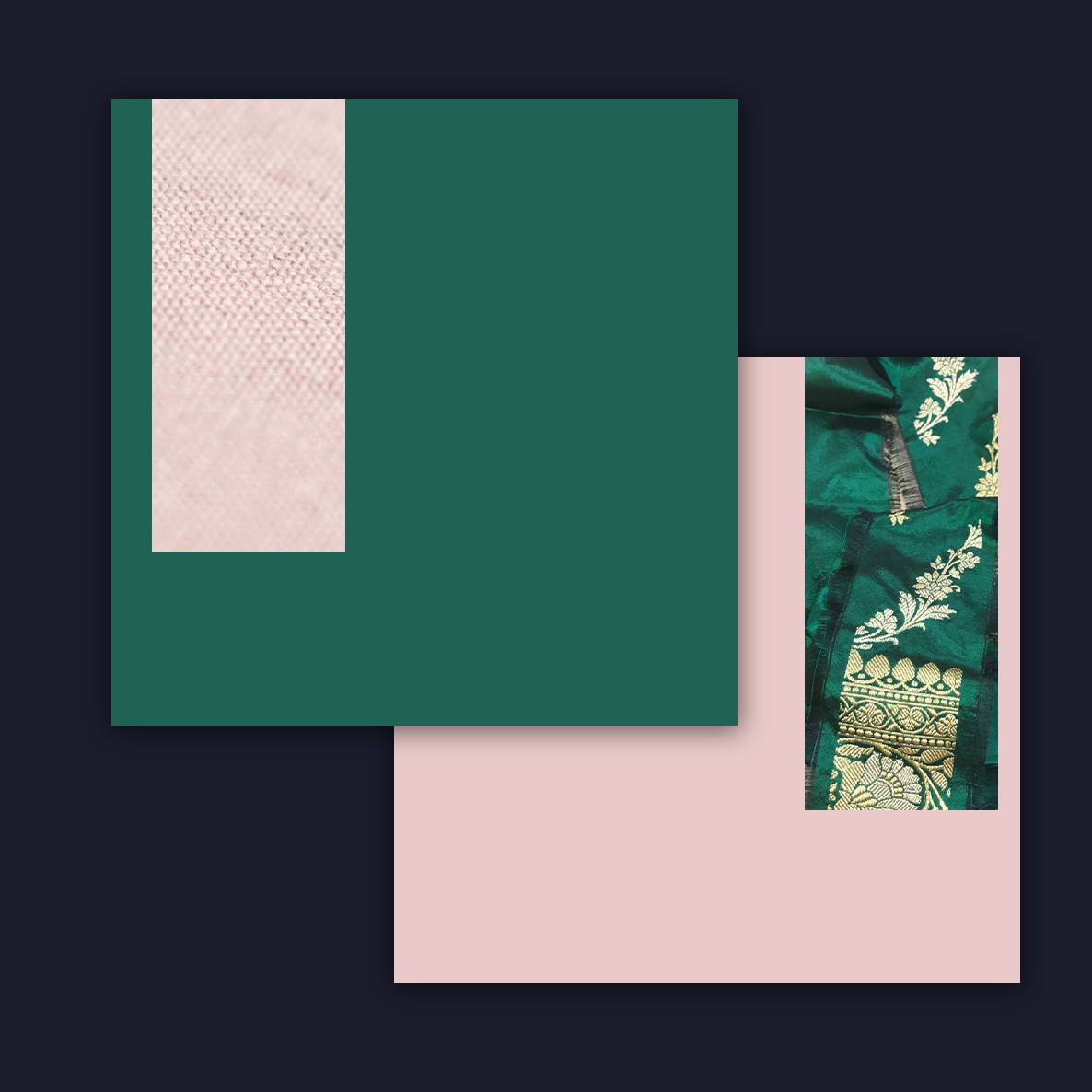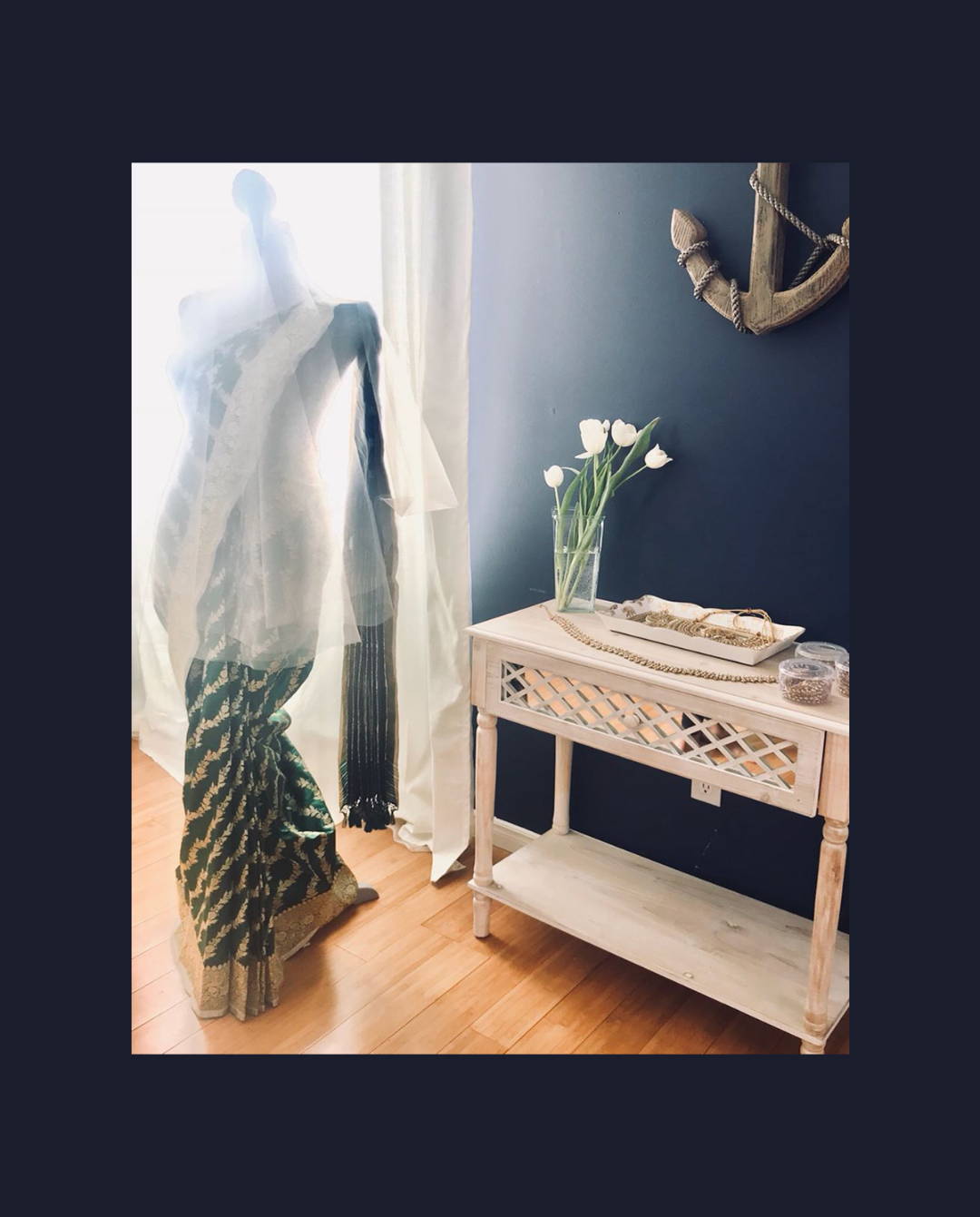 Who could take their eyes off her? A radiant beauty, a vision in old-world silk, bridal finery and endless charms. 
Kasanja made a gorgeous heritage bride and left us absolutely smitten!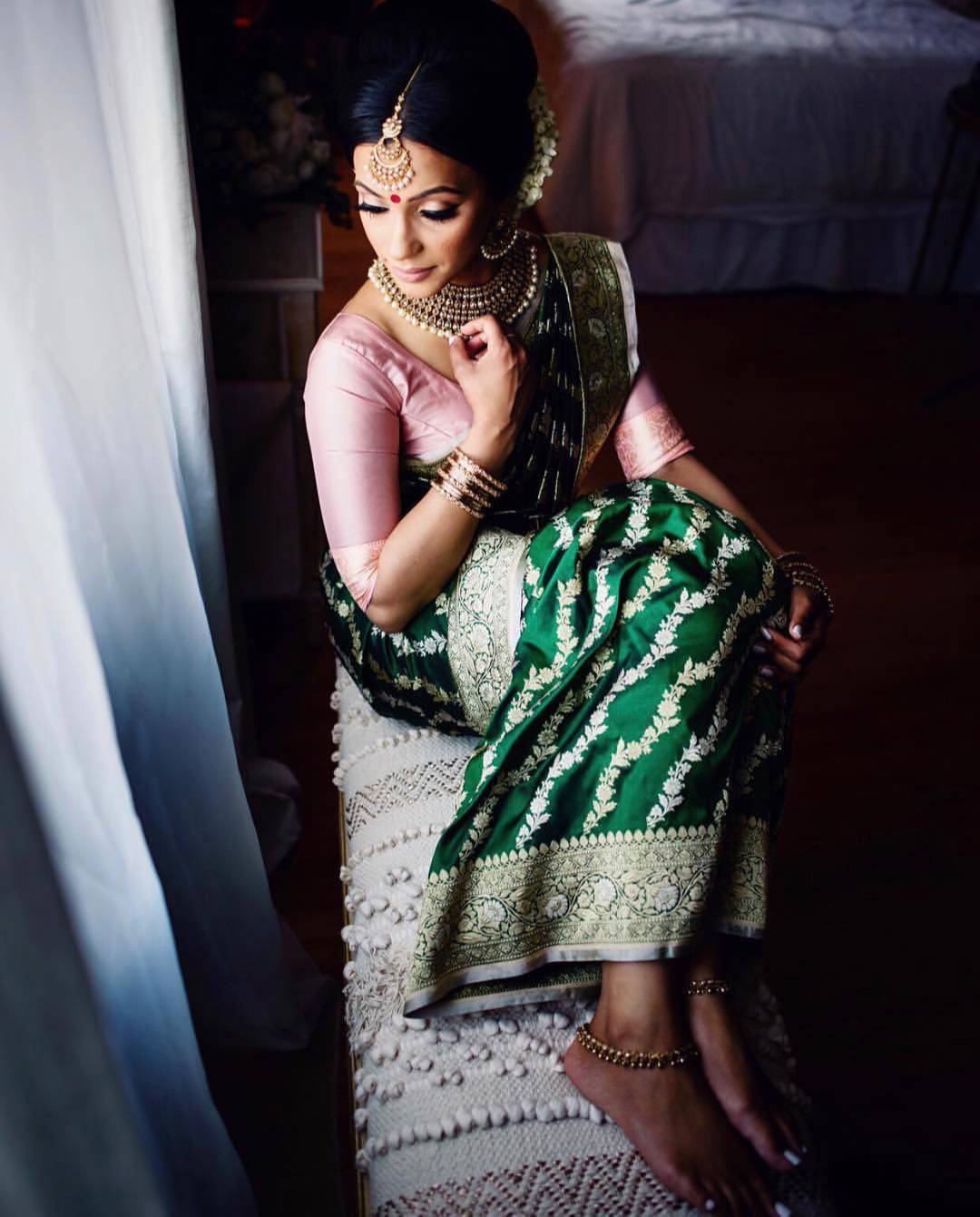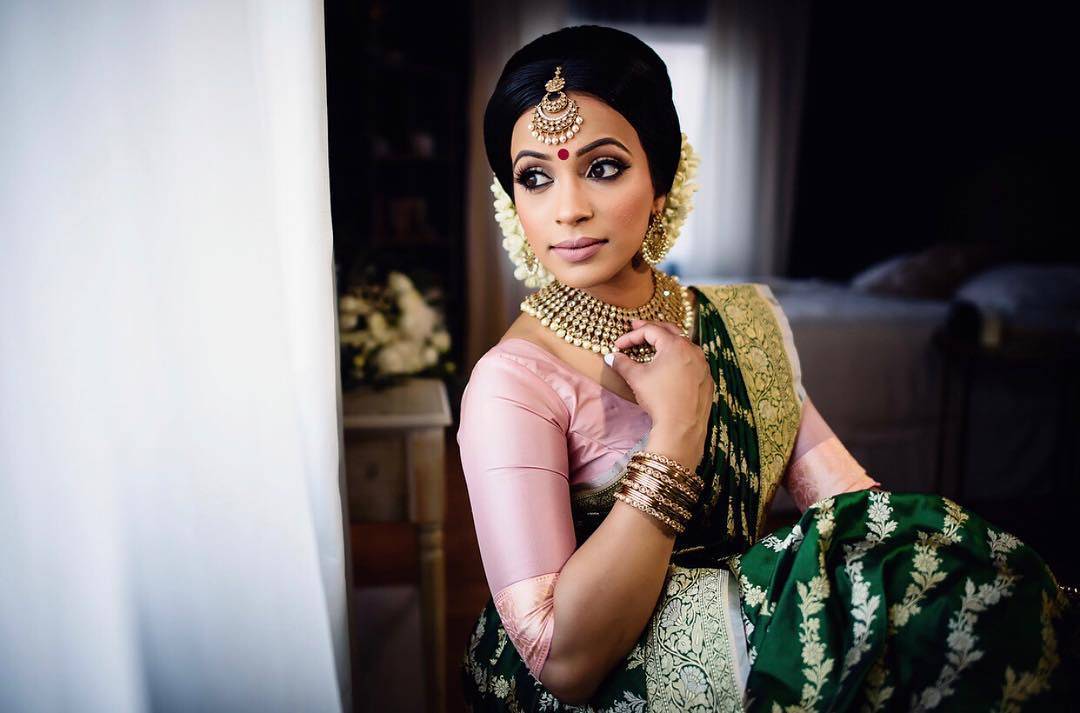 Credits:
Jewellery by Mayas Boutique and Gems by Abi
Saree Draping by pleatsbygeets
Photography by EM Photography
---
Through this section, get to know some of our valued customers and their real story. This page is a rich mix of touching Tilfi bride moments to inspiring life journeys.