The Tilfi Team puts together a quick guide to help you cover some points before making a purchase you won't regret.
---
The fabric of the saree is absolutely crucial. Many of us associate Banarasi fabrics with silk however, there are many handwoven fabrics from kora, cotton, georgette to satin which come under the Banarasi umbrella. While some fabrics may visually appear to be the same, the feel, fall and drape of almost every fabric differs from one another. Additionally, it is important to understand the many blends of fabric available in the market today. For instance – Katan Silk sarees have a more defined drape as compared to the figure hugging drape of Banarasi Georgette sarees. Similarly, Tilfi's Tussar - Georgette sarees have the texture of tussar but are easier to drape with the addition of georgette yarn in the weft.
Visit our craft section to know more about Banarasi fabrics.  
---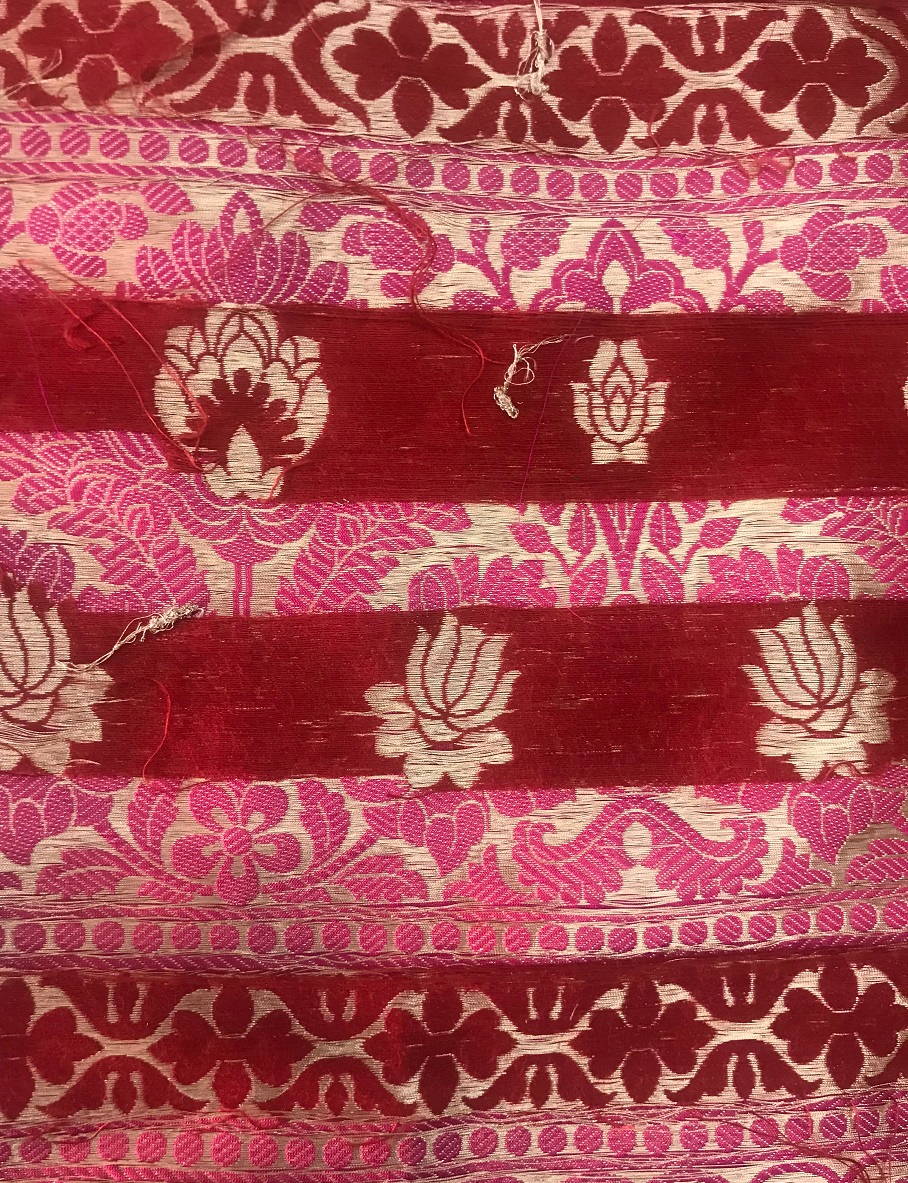 The back of a Phekua woven fabric
Banaras is known for many handwoven techniques, out of which the most common ones are Kadhua and Phekua/cutwork. The making process varies greatly and thus, one must consider the weaving technique in which a saree is woven.
A Kadhua weave, also known as loom embroidery, is an extremely complex and time consuming technique. Kadhua woven motifs and patterns appear more defined, almost embossed when compared to cutwork which results in a flatter pattern. Phekua leads to floats of extra yarn at the back of the saree. In a Kadhua weave, the motifs are individually woven where the edges are almost looped in, creating a more robust pattern which is difficult to unravel. The weaver has greater flexibility to include varied motifs and patterns in a Kadhua saree whereas, repeat patterns are common in Phekua style. While cutwork can be replicated on a power loom, a Kadhua weave can only be done on a hand loom till now.
Visit our Banarasi techniquessection to know more.
---
When buying any saree, it is important to understand the purity of yarns used in the making process. Fabrics woven in pure yarns are of higher quality than synthetic blends and thus, more expensive. For instance, different types of zari may seem similar visually, however, real zari Banarasis are crafted in pure silver as opposed to the affordable make of tested zari commonly used in Banarasi sarees.
Visit our craft section to know more on how to identify pure vs artificial fabrics.
---
While sarees are known to be extremely versatile and easily adapt to one's body type, it's always good to consider the width and length of a saree before making a purchase. Banarasi sarees are woven with a width of 45 inches and 5.5 metres of saree fabric (excluding the blouse piece), which is sufficient enough to fit most body types.
In a time where we all love to mix and match our sarees and blouses, one must consider if the blouse piece is included before the buy. If you are keen on pairing the saree with a same tone blouse, it is advisable to go for sarees which include the blouse piece to avoid variations in colour. A standard blouse fabric is anywhere between 0.8 to 1 metre.
---
Most handwoven sarees cannot be worn as is and require a few additional steps of finishing. At Tilfi, our complementary finishing services include fall, pico and hand done tassels.
Fall is an additional cotton fabric, usually the size of the border, hand stitched at the bottom - inner side of the saree covering the initial drape and pleats. Fall of a saree is highly recommended to prevent tearing by keeping it off the floor and adding volume to achieve the perfect fall of the saree pleats.
Pico can be described as the edging of the shorter sides of the saree wherein the extra yarns are folded inwards and secured with a stitch. The extra yarns on the pallu side can be further converted into hand done tassels to give a finished look to the overall saree.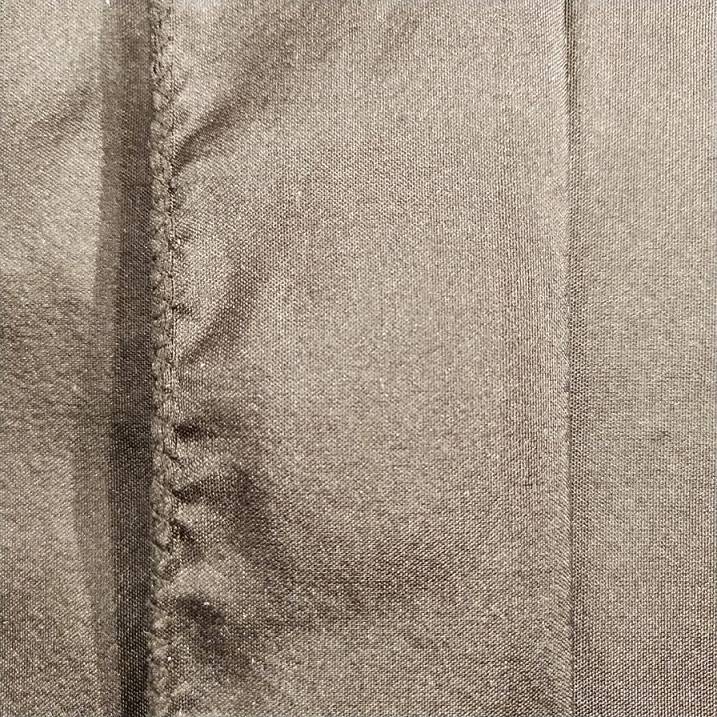 P
ico
finishing of a saree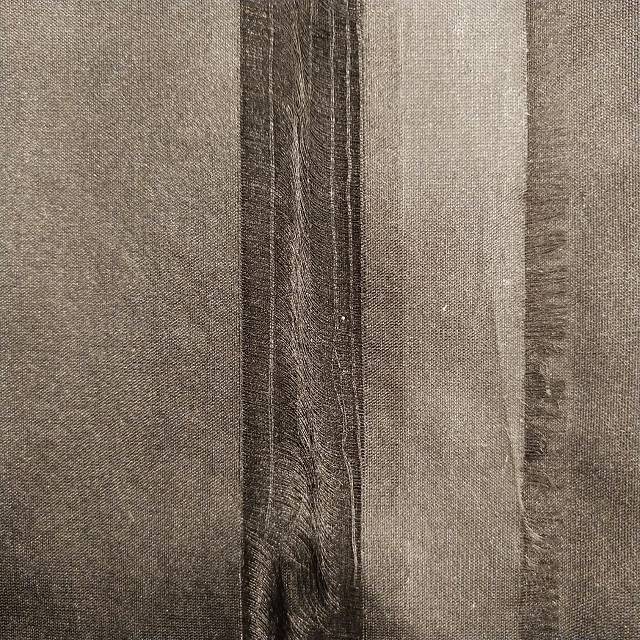 The edge of a saree without pico
---
The maintenance of each saree predominantly depends on the fabric and weaving technique. While some sarees demand a higher level of care, some are meant to be everyday wear. For instance, silk sarees can only be dry cleaned and must be protected from moisture. Cotton sarees on the other hand can, in most cases, be hand washed and comparatively require lesser care.  
---
---
In this section, we voice our impressions on the handloom, craft and textile sector.